Are you living with the after effects of a betrayal, an accident, political violence, war, childhood abuse or a life threatening experience?

Do you or a loved one have a physical or emotional illness that discourages or frightens you?

Have you served your country in the armed forces but came home to find the war is still inside you?

Are you living far from home and friends and familiar support systems?

Do you feel you are capable of more but negative beliefs from the past are holding you back?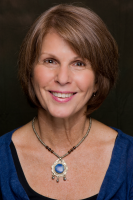 If any of these describe you, you've come to the right place. My specialty is supporting individuals or groups in the process of transforming trauma and challenging life situations into resilience and growth. I do this through:



Carolyn Yoder, MA LPC NCC